Research
Our group is interested in evolution and diversity of eukaryotes, using molecular data to reconstruct their phylogenetic relations, assess their diversity and establish their classification. The main topics of our studies are:
Reconstruction of eukaryotic tree of life.
Environmental diversity assessment based on eDNA metabarcoding.
DNA-based identification of species and taxonomic revision of current classifications
Development of DNA tests for the assessment and monitoring of aquatic ecosystems.
The main objects of our studies are Foraminifera, a group of highly diverse single-cell eukaryotes, widely used as biomarkers of past and present changes in marine environments. Foraminifera are characterized by granuloreticulopodia and a test that can be organic, agglutinated or calcareous. We are particularly interested in high-latitude and deep-sea foraminiferal fauna dominated by single-chamber (monothalamous) species, as well as the environmental diversity of freshwater foraminifera. Besides, we apply molecular tools to explore environmental diversity of various other groups of eukaryotes.

In our research, we are using following molecular approaches to explore evolution and to assess present and past biodiversity:
DNA barcoding
Environmental DNA metabarcoding
Phylogenetics and Phylogenomics
Paleogenomics
DNA barcoding
DNA barcoding consists in identification of species using short fragments of their genes that sufficiently variable to allow distinguishing them from other closely related species. In many groups of single-cell eukaryotes and small-sized metazoans, morphological species identification is hampered by the paucity of distinctive features. DNA sequences provide a complementary and often the only valid tool to identify these species.
In our group, we are using DNA barcoding to identify species and to assess their genetic diversity. We are describing new species based on their genetic and morphological characters. We also develop DNA barcodes to identify species of ecological and economic importance. Our DNA barcoding activities include the development of molecular database of foraminifera http://forambarcoding.unige.ch and the contribution to the Swiss Barcode of Life project http://www.swissbol.ch

Main references:
Pawlowski J, Holzmann M, (2014) A plea for DNA barcoding of Foraminifera, Journal of Foraminiferal Research. 44 (1): 62-67

Vivien R, Wyler S, Lafont M, Pawlowski J. (2014) Molecular barcoding of aquatic oligochaetes: implications for biomonitoring. PloS One 10(4):e0125485.

Pawlowski J, Audic S, Adl S, Bass D, Belbahri L, de Vargas C. et al (2012) CBOL Protist Working Group: Barcoding Eukaryotic Richness beyond the Animal, Plant, and Fungal Kingdoms. PLoS Biol 10(11): e1001419.
Environmental DNA metabarcoding
Compared to DNA barcoding, the aim of metabarcoding is to identify the whole community of species present in DNA extracted from the environmental samples.
The amplicon sequencing of environmental DNA (eDNA) provides insight into the taxonomic composition of species communities and can be used for biomonitoring and environmental impact assessment. In our group, we are developing eDNA tests for the assessment of ecological quality status of marine and freshwater environments.
Environmental DNA and RNA analyses of benthic diatom community provide similar assessment of ecological quality as morphological inventories. (Visco JA, Apothéloz-Perret-Gentil L, Cordonier A, Esling P, Pillet L, Pawlowski J. Environmental Monitoring: Inferring the Diatom Index from Next-Generation Sequencing Data. Environ Sci Technol. 2015, 49(13):7597-605.
Main references:
Pawlowski J, Lejzerowicz F, Apotheloz-Perret-Gentil L, Visco J, Esling P (2016) Protist Metabarcoding and Environmental Biomonitoring: Time for Change. Eur J Protistol. S0932-4739(16)30003-7.

Lejzerowicz F, Esling P, Pillet L, Wilding TA, Black KD, Pawlowski J. (2015) High-throughput sequencing and morphology perform equally well for benthic monitoring of marine ecosystems. Sci Rep. 2015 5:13932.

Esling P, Lejzerowicz F, Pawlowski J. (2015) Accurate multiplexing and filtering for high-throughput amplicon-sequencing. Nucleic Acids Res. 43(5):2513-2524.
Phylogenetics and phylogenomics
During the last decade there was a tremendous progress in resolution of deep branching in eukaryotic tree based on multigene phylogenetic analyses. Most of eukaryotic diversity could be placed in one of the new supergroups and the basic structure of eukaryotic tree was established (see figure below). However, there are still many unanswered questions concerning the root of eukaryotic tree and the relationships within the supergroups. Moreover, very little is known about the genomic bases of some basic eukaryotic inventions, such as building of the skeleton and multicellularity, that appeared several times independently in the history of eukaryotes. We are tackling some of these problems, focusing on the supergroup of Rhizaria, which comprise many skeleton-building protists, including highly diverse Foraminifera and Radiolaria. Our objective is to establish the relationships between these groups and search for the genes that could be involved in formation of complex skeleton structures.
We also use genetic data to establish molecular phylogenies and revise morphology-based classifications. Our studies focus on evolutionary history of foraminifera. Their very rich fossil record allows to follow the evolution of species in time. However, the relationships between taxonomic groups of foraminifera are not easy to infer from morphology-based micropaleontological studies. Our aim is to revise the current foraminiferal classification using molecular phylogenetic data.
Main references:
Sierra R, Cañas-Duarte SJ, Burki F, Schwelm A, Fogelqvist J, Dixelius C, González-García LN, Gile GH, Slamovits C, Klopp C, Restrepo S, Arzul I, Pawlowski J. (2016) Evolutionary origins of rhizarian parasites. Mol Biol Evol. 33(4):980-983.

Glöckner G, Hülsmann N, Schleicher M, Noegel AA, Eichinger L, Gallinger C, Pawlowski J, Sierra R, Euteneuer U, Pillet L, Mustafa A, Platzer M, Groth M, Szafranski K, Schliwa M. (2014) The genome of the foraminiferan Reticulomyxa filosa. Current Biology 24:11-18.

Pawlowski J, Holzmann M, Tyszka J. (2013) New supraordinal classification of Foraminifera: molecules meet morphology. Marine Micropaleontology 100:1-10
Paleogenomics
It is well known that the DNA can be preserved in particular conditions for thousands of years. Most of the ancient DNA studies focus on fossil remains of animals and plants, inferring their relations to the recent fauna and flora. In our group, we analyse the DNA preserved in environmental samples in order to examine the evolution of species community in relation to environmental changes. Our studies show that the DNA preserved in marine sediments can be used to identify planktonic and benthic species living in the past and to relate their diversity to past climate changes. We also used the ancient sedimentary DNA to demonstrate the presence of marine foraminiferal species in past tsunami deposits.
Main references:
Szczuciński W, Pawłowska J, Lejzerowicz F, Nishimurad Y, Kokociński M, Majewski W, Nakamura Y, Pawlowski J. Ancient sedimentary DNA reveals past tsunami deposits. Marine Geology 381:29-33

Pawłowska J, Lejzerowicz F, Esling P, Szczuciński W, Zajączkowski M, Pawłowski J. (2014) Ancient DNA sheds new light on the Svalbard foraminiferal fossil record of the last millennium. Geobiology 12(4):277-88.

Lejzerowicz F, Majewski M, Szczuciński W, Decelle J, Obadia C, Martinez Arbizu P, Pawlowski J (2013) Ancient DNA complements microfossil record in deep-sea subsurface sediments. Biol. Lett. 9:20130283.
Current Research Projects
Molecular evolution and ecology of Foraminifera and related protists
Supported by a grant from the Swiss National Science Foundation

The project focuses on the genetically most undersampled super-group of eukaryotes: the Rhizaria and its flagship taxon, the Foraminifera. The aim of the project is to use phylogenomic and metagenomic data to explore the evolutionary history and diversity of foraminifera. These data are used to revise their classification, prompt their use as ecological indicators, and introduce non-fossilized foraminiferal taxa as paleoceanographic proxies. The project comprises the development of NGS-based single-cell barcoding approach in order to speed up the assessment of foraminiferal diversity, overcoming the issue of ribosomal RNA genes variability. It also includes the development of mathematical and computational tools for NGS diversity data analyses and their various applications, notably for the establishment of biotic indices of present and past environmental changes.
The deep-sea benthos host communities driving important ecological services such as carbon and pollutant burial or food web linkage, yet their diversity and complexity remain to be documented. The project objectives are to describe the heterogeneity of deep-sea benthic communities, to identify their compositional or ecological determinants across contrasting abyssal regions, and to understand the environmental and ecological factors that structure them. The project involves bioinformatic and statistical analyses of eukaryotic (18S and COI genes) and prokaryotic (16S) metabarcoding data from a collection of over 300 samples representing four oceanic regions. This project is the first environmental genomics attempt to classify abyssal biomes and to provide enough power for testing large-scale connectivity and diversity questions. It is bound to deliver baseline results and reference models for future deep-sea ecological and biomonitoring studies.
Monitoring marine biodiversity in the genomic era
Supported by a grant from the Swiss Network for International Studies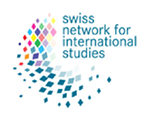 Rapidly increasing impacts of industrial activities on marine biodiversity strongly affects marine ecosystem health and services. Yet, the growing demand for measuring and mitigating these impacts can hardly be satisfied by classical monitoring tools based on morphological species identification. Next-generation sequencing (NGS) technologies applied to environmental genomics could potentially overcome these limitations, but their application for biomonitoring and environmental impact assessment is currently very limited.
The main objective of this project is to explore the potential utility of eDNA – based metabarcoding approach for environmental monitoring of marine ecosystems from biological, legal and economic perspectives. The first part of the project aims to establish the ecogenomic markers for measuring the environmental impact on sea-bottom diversity in the case of two types of industrial activity: marine aquaculture and deep-sea mining. The second part of the project focuses on understanding the legal and institutional framework surrounding environmental monitoring and future application of ecogenomic markers. The outcome of the project will be to provide regulators and environmental managers with an evaluation of the effectiveness of the eDNA metabarcoding approach as a tool for measuring the status of marine biodiversity. At the same time, the project will provide policy makers and stakeholders with the information required to implement future decisions necessary to monitor, observe and protect the marine environment.
Network members: Jan Pawlowski and Daniel Ariztegui (UNIGE), Florian Altermatt (University of Zürich), Philippe Esling (University Paris VI/UNIGE), Lisa Levin and Jennifer Le (Scripps Institution of Oceanography), Kathryn Mengerink and Xiao Recio-Blanco, (Environmental Law Institute), Sandor Mulsow and Carlos Arias (International Seabed Authority, Austral University of Chile), Thomas Cedhagen (University of Aarhus), Kristina Gjerde (IUCN), Andrew Gooday (National Oceanography Centre, Southampton)
Events: 4-5 April 2016, Geneva
Workshop on application of genomic tools for biomonitoring of marine environment: from technology to legal and socio-economic aspects
Interview with network members: https://www.youtube.com/watch?v=3PrmpQxI41Y
Multiplex eDNA assays for early warning system to detect invasive species.
Proof of concept study supported by the Commission on Innnovation and Technology grant no 19088
The project aims at developing and validating multiplex environmental DNA (eDNA) assays for monitoring aquatic ecosystems. This proof of concept study will use the real-time multiplexing platform for early detection of aquatic invasive alien species (IAS), which represent a major threat to native plants and animals. Our eDNA assays will provide environmental managers with rapid, cost-effective and sensitive tools for IAS monitoring that will replace traditional methods.
Team: Jan Pawlowski, Loïc Pillet, Philippe Esling
Synérgie transfrontalière pour la bio-surveillance et la préservation des écosystèmes aquatiques (SYNAQUA)

Le projet SYNAQUA mis au point par un consortium des institutions publiques et privées franco-suisses est soutenu dans le cadre du programme européen de la coopération transfrontalière Interreg France-Suisse 2014-2020 et bénéficie à ce titre d'une subvention fédérale et européenne (Fonds européen de développement régional).
Les cours d'eaux et les lacs jouent un rôle fondamental dans l'environnement en fournissant non seulement un habitat à toute une faune et une flore, mais également améliorant le paysage et donc la qualité de vie. Pour mettre en place les actions de préservation ou restauration des zones aquatiques, le projet SYNAQUA propose d'utiliser les outils génétiques de la bio-surveillance. L'approche est basée sur une reconnaissance d'organismes bio-indicateurs présents dans l'environnement aquatique directement par leur ADN. La méthode d'analyse de l'ADN environnemental développée par les chercheurs suisses et français en collaboration avec les professionnels des services publics et privés permettra d'élaborer les outils robustes et fiables et d'optimiser les pratiques courantes.
Chefs de file : Jan Pawlowski, UNIGE, Agnès Bouchez, INRA (France)
Partenaires suisses : UNIGE : Jan Pawlowski, Laure Apothéloz-Perret-Gentil ; Ecotox : Benoit Ferrari, Régis Vivien ; Canton de Genève, Direction générale de l'eau : Arielle Cordonnier ; Maison de la Rivière : Jean-François Rubin
Partenaires français : INRA (Thonon) : Agnès Bouchez, Isabelle Domaizon, Frederic Rimet ; Asters (Conservatoire d'espaces naturels de Haute-Savoie): Anne-Laurence Mazenq; Asconit Consultants: Philippe Blancher
Developing new genetic tools for bioassessment of aquatic ecosystems in Europe
COST Action 15219 www.dnaqua.net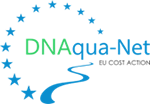 The protection, preservation and restoration of aquatic ecosystems and their functions are of global importance and regulated in European states through the EU-Water Framework Directive (WFD). In order to assess the ecological status of a given water body, aquatic biodiversity data are obtained and compared to a reference water body. The quantified mismatch thus obtained determines the extent of potential management actions. The current approach to biodiversity assessment is based on morpho-taxonomy. This approach has many drawbacks such as being time consuming, limited in temporal and spatial resolution, and error-prone due to variation of individual taxonomic expertise of the analysts. Novel genomic tools can overcome many of the aforesaid problems and could complement or even replace traditional bioassessment. Yet, a plethora of approaches are independently developed in different institutions, thereby hampering any concerted routine application.
The goal of this Action is to nucleate a group of researchers across disciplines with the task to identify gold-standard genomic tools and novel eco-genomic indices for routine application for biodiversity assessments of European water bodies. Jointly with water managers, politicians and other stakeholders, the action will develop a conceptual framework for the standard application of eco-genomic tools as part of legally binding assessments.
Working Group 2: Biotic indices and metrics
The aim of this WG is to assess the ecological value of potential new bioindicators identified by environmental DNA barcoding and discuss the revision of currently used biotic indices to make them better adapted to the specificity of HTS data. The group will compare available data of genetic assessments with traditional assessments and will evaluate the possible introduction of novel ecogenomic indices and the conditions of their validation.
Co-leaders: Jan Pawlowski, UNIGE, Maria Kahlert, Swedish University of Agricultural Sciences, Uppsala