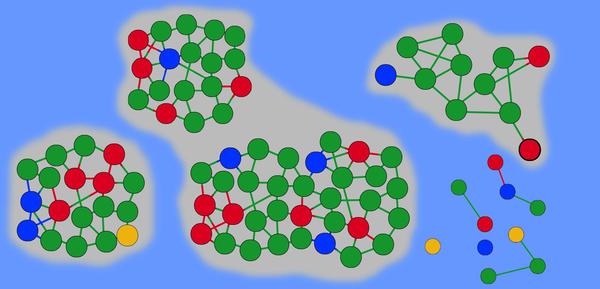 In a recent study published in Genome Biology and Evolution, Yvan Wenger and Brigitte Galliot compared the human proteome with the proteomes of 23 eukaryotes to trace the emergence of human proteins and to infer the timing of acquisition of novel traits throughout metazoan evolution.
This work reveals that a large proportion of the human proteins have an ortholog in non-animal species (33%), pointing to their premetazoan origin. These premetazoan proteins associate with 43% of all annotated modern human biological processes. Within the animal group, four major waves of innovations can be inferred, in the last common ancestors of eumetazoans, bilaterians, euteleostomi (bony vertebrates), and hominidae.
By contrast early branching deuterostome and chordate phyla show very few innovations. Interestingly groups of proteins that act together in their modern human function often originated concomitantly, although the corresponding human phenotypes frequently emerged later. For example, the three cnidarians Acropora (coral), Nematostella (sea anemone), and Hydra express a highly similar inventory of novel human-related proteins, and the corresponding innovations can be affiliated to traits shared by all eumetazoans as gut differentiation and neurogenesis, but also to bilaterian traits present in only some cnidarian species, as eyes in jellyfish, or to traits not yet identified in this phylum (e.g. mesodermal layer, endocrine glands).
The variable correspondence between phenotypes predicted from protein enrichments and observed phenotypes suggests that parallel mechanisms repeatedly produce similar phenotypes by changing the regulation tying preexisting conserved genetic modules.
The attached scheme illustrates how such regulatory-based parallel mechanism might drive phenotypic innovations. Dots represent human orthologs, colored according to their evolutionary origin, which integrate genetic modules thanks to regulatory interactions (lines). Phenotypic innovations driven by such genetic modules can be latent (no background), labile (purple background) or stable (grey background).