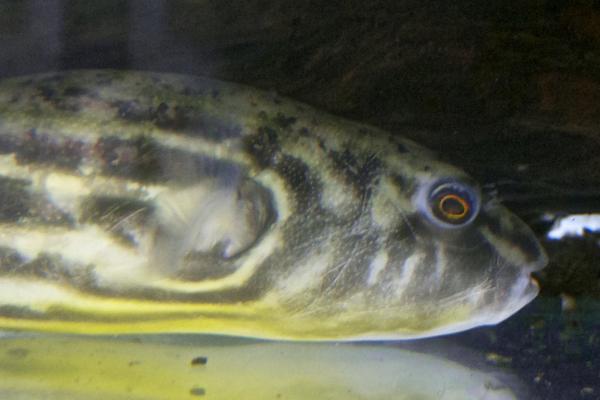 In the last issue of PLoS ONE journal, Dr Juan Montoya presents a scan of two puffer fish genomes aimed at detecting and analyzing genes that are involved in adaptive evolution, that is, which confer an advantageous phenotype to their holders (positive Darwinian selection).
This study reveals that more than half of the biological processes targeted by positive Darwinian selection in mammals are also targeted in puffer fishes, highlighting general patterns for vertebrates.
It also reveals that mammalian-specific processes displaying an excess of positively selected genes are related to sensory perception and neurological processes.
For both mammals and fishes, adaptive evolution occurs more often in the extra-cellular environment rather than inside the cell.
This study is also the first to present a genome-wide characterization of neutrally-evolving regions of protein-coding genes.
This analysis uncovered a strong link between neutral evolution and positive Darwinian selection suggesting that neutrally-evolving regions are a major source of novelties screened by positive Darwinian selection.