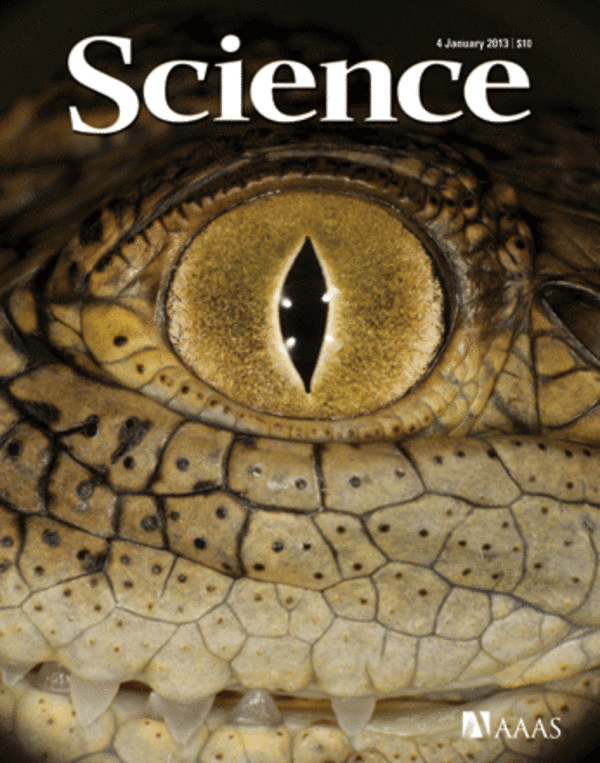 Update (7.1.2013)
The crocodile makes the cover of 'Science'!
The feathers, fur and scales of vertebrates develop according to genetically controlled processes. An exception to this rule, previously thought to be universal, has just been discovered by the team of Professor Michel Milinkovitch from our department, in collaboration with Matthias Zwicker at the University of Bern.
The work of these researchers, published on November 29th, 2012 in the journal Science, reveals that the scales on the face and jaws of crocodiles are not developmental units but emerge from a stochastic process entirely analogous to cracking of the skin during embryonic development.
It is the tension exerted on the thick and rigid skin by the rapid growth of the underlying skeleton that generates random polygonal domain of skin (erroneously called 'scales').
These results are clearing a new path, leading to the exploration of the subtle interactions between genetic and physical parameters during animal development.